Top Bar in Prague center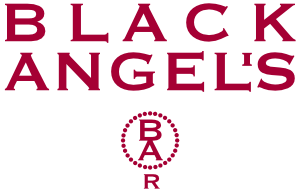 Black Angel's Bar and its menu have been created based on the preserved notes and sketches of the early 20th century bartending legend, Alois Krcha. These were discovered during the reconstruction of the building originally named "U Černého Anděla". The bar was built in the 1930´s style of the so-called "public house", where people from all walks of life used to meet their friends and acquaintances to lift their spirits with a glass of good drink after a hard day's work. At that time, alcohol was completely and incomprehensibly forbidden!
For this reason, Black Angel's Bar is situated in the Gothic cellar of the U Prince Hotel (formally "U Černého Anděla") in Prague Old Town Square.
The original Romanesque and Gothic stone masonry, which evokes the atmosphere of a clandestine place for "getting together", immerses the customer in a black and white movie like atmosphere, a time when the names of the cocktails actually had a meaning.
Black Angel's Bar is the project of the manager Pavel "Pavka" Šíma, who was entrusted with the reconstruction of one of the hotel's floors in mid-2009. The emergence of the new company's flagship was sponsored by the external consultant Zdeněk Kaštánek, the co-owner of the world-renowned 28 Hong Kong Street Bar in Singapore.
Since its launch, Black Angel's Bar has joined the ranks of the world's top bars. This is evidenced by its annual placement among the Top 10 Best Hotel Bars in the World in the "Tales of the Cocktail" competition, the most prestigious bar contest often likened to the "Oscars", and held in New Orleans.
Only in our bar does the impossible become possible.
Black Angel's Bar Team